Choose a Maui Wedding Company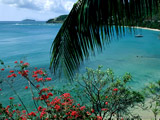 ♥ Do they seem willing to work with your budget, and genuinely sincere about providing services that meet your special preferences and desires? A sincere company would not lead you to believe anything else.

♥Will they provide you with a selection of custom wedding vacation packages in different price ranges? Or, do they just put together an expensive package, because, otherwise you wouldn't be "worth" the effort?

♥ Will they do any of this before you pay a deposit? Or do they apply high pressure tactics to get you to pay, "before you miss out." — ?
How to Choose a Maui Wedding Vacation Company
We have explained the advantages of choosing to utilize the specialized services of a Maui-based travel agency, preferably one that also plans weddings. What we have yet to expand on are the prudent reasons behind using a company that provides both services. A Hawaiian wedding vacation encompasses two distinct but related aspects of your vacation – the wedding and the vacation. Below is a list of what to look for in a Maui wedding vacation company, and why it's a good idea to try to find a reputable wedding vacation company:
Always remember to check,
and see if the Maui wedding vacation company that you are researching has any professional affiliations, such as the Better Business Bureau, Maui Wedding Association, etc., to stand behind their claims. Also, make sure to use a company that treats you like family.
We supply referrals to local Maui Travel and Activity agents who will also treat you in professional and personal manner.