MAUI WEDDING SPECIALS
(scroll down to view packages)
It's Hawaii Wedding Time!
ELOPER'S HAWAIIAN ROMANCE PACKAGE (NO GUESTS!) SPECIAL DETAILS: $395 (plus tax) includes: Full package coordination, Beach permit, in-staff licensed minister presiding over 12 minute Traditional Hawaiian, Non-denominational Christian (or a mixture of both) ceremony, 2 Kukui nut keepsake leis, 30 min pro-digital high-res photography session by separate experienced photographer, yielding 20-50+ choice digital full resolution images within 30 days. No prints, album, keepsake certificate/vows or ANY "a la carte services" included, but FREE shared photo rights and NO extra charge for full resolution images. Photography limited to 30 minutes only. Add $75 for 15 extra minutes of photography. Due to higher gasoline prices, this incredibly low priced wedding MUST occur at Charley Young Beach (also known as Aloha Beach) in Kihei, Maui, which is our preferred and recommended location.
♥HAWAII ROMANCE FREE SPECIALS* 3 FREE PHOTO IMAGES ON YOUR CAMERA Instant photos for your family and friends! Applicable to Wedding Packages over $700.

♥"ELOPER'S HAWAII ROMANCE" Package: ONLY $395
(Scroll to page bottom for complete details)
(INCLUDES: Beach wedding or Select Garden wedding, Coordination, permits, minister, leis, photography and all photography related charges (No Hidden Charges)

*Your "Hawaiin Wedding" Edited Video on DVD ONLY $495!

♥ Call (808)357-1171 about our Maui packages♥
MAUI WEDDING PACKAGES:
CUSTOMIZE ANY OF OUR COMPLETE NO-HIDDEN-CHARGES PHOTO WEDDING
PACKAGES BY OMITTING or ADDING SERVICES FROM OUR "A LA CARTE MENU."
(ALL packages include full coordination, minister, beach permit and great photographer!)
Garden Photo Wedding (30 min) $495!

"Or $795 with Beach Photo Shoot!" Simple Photo Wedding (45 min) $595 "at Maui's lovely REAL secret beach!"
MAUI WEDDING PACKAGE OFFERINGS:
CUSTOMIZE ANY OF OUR COMPLETE NO-HIDDEN-CHARGES PHOTO WEDDING
PACKAGES BY OMITTING or ADDING SERVICES FROM OUR "A LA CARTE MENU."
(ALL packages include full coordination, minister, beach permit and great photographer!)


Garden Photo Wedding (30 min) $545! or $845 with Beach Photo Shoot!" Simple Photo Wedding (45 min) $645 "at Maui's lovely REAL secret beach!"
Complete Beach Photo Wedding
$695 "Affordable West Maui
Wedding Pack!" Wedding and Photography $895 "Flowers included and Video Options"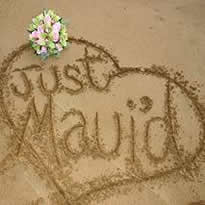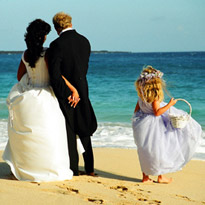 Hawaiian Minister, Music & Photos $995 "Chant/Uke/Hula
Celebration"Private Venue + Beach Photos $1,195 "Wedding with Dual-Location Shoot"
Maui Deluxe (multi-media) pack
$1,695 "Super Photo + DVD Video
& Webcast!"Maui (Deluxe Floral) package $1,895 "Heavenly Rose Deluxe Music Package"
Maui Deluxe (Musical) package $1,995 "Multi-media with 2 Musicians & More!"Maui Ultra multi-media package $2,995 "Supreme Wedding Package"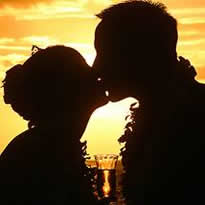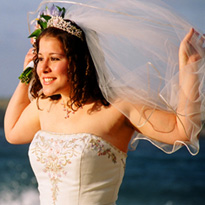 Maui (Dual-Location) package $3,995 "Private Waterfall & Sunset Beach"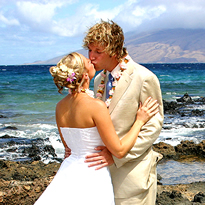 Add or upgrade to a Custom Published Coffee Table Photo Book = from $289.95 and up!! (compare to $400+ through other sources)

---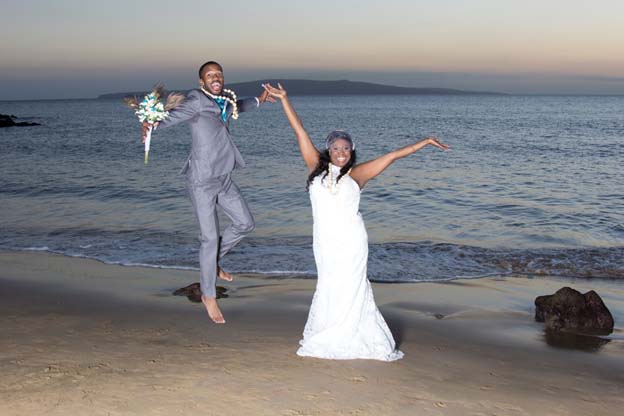 For morning time slot add $100; Wailea/Makena/West Maui available with a $50-$125 distance charge; For photo CD add $50; For 2nd download add $50; For 24-48 hr photo rush add $100; all prices plus tax.
---

Want to reserve a date but would like to have more time to choose a package? No problem! We will hold your date with a non-refundable $200 deposit, which will be fully applied to whichever package you end up choosing.
GENERAL DISCLAIMERS:
Specials CANNOT be combined and packages must be pre-paid in full to qualify. The 5% pre-pay discount does not apply if your wedding takes place in 60 days or less from the date of booking.
Add 4.167% HI State tax to Maui wedding package prices and services. Dates are subject to availability. Please pay for our Special Packages White Gazebo or Moani wedding package in full OR make the required non-refundable deposit on your Eloper's Hawaiian Romance, Lahaina, Orchid, Pua Mele, Plumeria, Lokelani, Aloha Mele, Lily, Wailele, Lily or Jasmine wedding packages as soon as possible. If your wedding is less than 60 days from now, you will be required to pay for the wedding, in full. The Wailele wedding package requires a $2,000.00 deposit at time of booking, because it includes a private Maui wedding location, which must be paid in full to be confirmed. All deposits and payments to us are non-refundable. Please read our terms & conditions.
"Eloper's Hawaiian Romance Special" as well as our "White Gazebo" wedding packages are limited to 30 minutes or less, including photography time. All other wedding packages include 45 minutes to 2 hours of photography. Additional photo time may be purchased for larger weddings. Expect your images within 5-30 days, depending on method of delivery and workload.
All MMW wedding packages include a beach permit for up to 10 persons and our licensed in-staff minister, Rev. Sandra (Ayesha) Lee Furumoto. Although we do not charge extra for guests, all MMW wedding packages are designed and priced for weddings involving 2-10 total persons (including guests) that are mostly held at public, seaside locations and do not include a separate rehearsal meeting, day coordinator, guest attendant or guest amenity services such as chairs, nor do they include photo or video overtime, any late charges imposed by providers, or any "a la carte" item or service not outlined in the list of your package´s added services.
Maui wedding packages with services such as: cake &/or toast table, chairs, private seaside dinners, props such as a flowered wedding arch/chuppah or topiaries can only be provided/set-up on a 3x3' table maximum. We recommend the tables be set up on the lawn of a beach park, overlooking the beach. Arches, chuppahs and chairs (in most cases) are no longer allowed on the beach, but may be setup on the grass, overlooking the beach. If you require a tent at a public beach park, you will need a permit from the County of Maui Park's Dep't.
Public locations are not recommended for larger weddings (over 20 persons) because conditions at them cannot be controlled so as to guarantee that you will be pleased and require a permit from either the DLNR &/or the County of Maui to be legally conducted. Beach location cannot be guaranteed with permitted beach ceremonies because the DLNR is the final determiner of which beach can be used based on number of ceremonies already permitted for any particular beach on a given date and time.
If you elect to have your feet-in-the-sand for your ceremony, your wedding must be properly permitted with a "right of entry" permit purchased from the DLNR. The charge for the permits are included in all of our packages for groups of up to 10 persons. For a larger group up to 20 persons, add $60 + tax. Due to weather and space uncertainties, your beach (or other public location) wedding may have to change location at the last minute to a nearby alternative site of our choice. A guest attendant for every 20 guests is required to ensure a smooth and problem-free wedding and happy experience for your guests, add $195 + tax. Once you choose and pay the required deposit on your favorite package, you may add, upgrade or omit most items or services that are found on our "a la carte" menu, as per our terms & conditions. We welcome additions to your wedding package from our "a la carte" list up to 30 days prior to your ceremony.
New orders and changes to "a la carte" orders are welcome up to 30 days prior to your ceremony with a 40% cancellation fee once ordered; even if your card has not yet been charged for the service. Please consider your "a la carte" choices carefully before you order to avoid change and cancellation charges. Once an "a la carte" item is purchased and paid for, it is not refundable, but credit may be applied to another item or service, in many cases, minus a 40% change charge. "A la carte" items and services are not ordered until paid for in full and are subject to vendor price increases until paid in full.
For a full disclosure of what to and what not to expect from us, please carefully read our terms & conditions. Paying the required non-refundable deposit will hold your date in our calendars and freezes your Maui wedding package price and configuration of services.