Choosing Your Dress (...What "David" Won't Tell You)
Want some truthful advice about your wedding dress? Don't expect to get it at your local bridal dress shop.
There are many important considerations to make...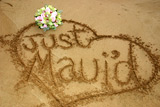 How to Choose Your Wedding Dress
(What "David" Won't Tell You...)
As a wedding planner, I have spoken to thousands of brides and witnessed, at close hand, at least a thousand in their wedding dresses. As a photographer, I have closely studied the bride's photographic images in print. I, therefore, have an experienced eye and feel qualified to give some good advice.

I know many brides go out shopping for the perfect wedding dress within days and even hours of the proposal. Some go even before the proposal. Almost every bride I talk to discusses her dress. I know that the choosing of the right wedding dress is very important. Every bride I have seen is beautiful, but not every bride's dress suits her. Some wedding dresses are a definite detriment to the bride's appearance, the pictures and even the whole wedding.

So brides, I want to offer you some criteria for picking the right dress. Let these three principles guide you:

1) YOU LOVE IT AND WILL LOVE IT ON YOUR WEDDING DAY.
Above all else, you need to feel beautiful and comfortable. Don't let your mother, sister, bridesmaid, shop clerk, Goth teenage cousin, or even your groom decide. This is YOUR day, and you need to trust your own taste and style. You will be the one walking down the aisle - the "Star of the Runway." You will be the one looking at your wedding pictures for the rest of your life. So, how will YOU decide what the best dress for you is?

2) MAKE SURE IT IS COMFORTABLE AND FITS YOU.
Don't buy your dress a year in advance - your taste or your shape might change during that time. Don't buy your dress to fit after you have lost twenty pounds. You might not, or you could lose even more. In either case, it won't fit.

Definitely enjoy browsing wedding magazines, but keep in mind your own budget, taste and figure. Too many of those dresses in magazines can actually only be worn by the anorexic thirteen-year-olds modeling them. Also beware of knock-offs or imitations of expensive wedding dresses in a magazine. They are often poorly fitted, badly sewn, and made of cheap, synthetic material. They might look alright on the mannequin in the shop, but they won't look good on you in natural light.

Poorly made dresses often fall down, are too tight in some places and too baggy in others, with crooked seams and zippers that show. The bride is continually pulling and wrestling with her dress throughout the wedding and reception. Much too often, the bride's underwear shows. It's alright to buy an inexpensive dress, but, make sure it looks good in natural light - natural fibers such as silk or cotton are preferred. Make sure you have the right underwear to go with the dress, that can't be seen. Walk around in the dress, sit down and move and check bra straps and panty lines. If they appear at home or in the shop, you can be sure that they will at the wedding. If necessary, you can have your dress altered by a good seamstress. A proper fit cannot be over estimated.

You might want to consider having the seamstress make your dress from scratch. This way, you can have total control over the style and fabric and be sure of a perfect fit. Make sure to get an accurate estimate of the price of the dress and labor before the seamstress starts sewing, so there will be no unpleasant surprises. And, allow enough time for delays and fittings. It is a wonderful feeling of power and creativity to design your own wedding dress, if you are so inclined, and it doesn't have to be more expensive than buying off the rack. Another option is to browse small boutiques. Some of the most lovely wedding dresses I have seen were not wedding dresses at all, just great dresses, usually white but not always. It is amazing what you can find when you venture away from the wedding dress department or shop. Some of our brides wait until they come to Hawaii and find real treasures that fit perfectly in one of the local shops. They are also perfect for a Hawaiian wedding, which brings me to my last criteria.

3) MAKE SURE YOUR DRESS IS APPROPRIATE FOR THE PLACE AND CLIMATE WHERE YOUR WEDDING WILL TAKE PLACE.
Even if you love your dress, and it fits and it looks great in your bedroom mirror, there could be a problem on your wedding day.

These are some problems I have seen: A bride buys a beautiful but elaborate and heavy dress for a tropical beach wedding. The result is misery - red, flushed, sweaty skin, heat stroke and even fainting! Another common problem is veils and trains worn for outside weddings. Trains drag in the dirt and sand, catch on twigs, and inhibit free movement in an outdoors wedding. You may think that your bridesmaid will carry the train, but do you truly want her trailing after you, always in your pictures, as you try to stroll on the sand, romantically, with your groom? Brides often come back from the beach with their train, heavy with sand and water. Unless you want to participate in the Trash the Dress fad, this is not recommended.

And, Veils - Now they can cause a spectacle on a windy day. The veil becomes a kite or parachute. I swear, I have seen brides nearly pulled away from their groom by a six foot veil unfurling in the wind. You don't want to do a "Mary Poppins" on your wedding day. At the very least, the flying veils end up destroying hairdos, blowing in the groom's face and being a general nuisance. If in doubt, make sure your veil can be easily removed, if necessary. The same goes for trains. Some can be removed or clipped to the dress for easy movement. But, make sure you test these apparatus before purchasing. I have, actually, witnessed four or five people trying unsuccessfully to figure out how to pin-up the train. Or, perhaps, you are going to have your wedding in a church. Veils and trains won't be a problem, but still consider temperature. Is the church or event room hot or cold? Don't overdress or under dress. If you're planning a winter wedding, or your venue is overly air conditioned, make sure an appropriate shawl or jacket is part of your wedding outfit, or wear a long-sleeved wedding dress.

Blue "chicken skin," is not much more attractive than red, sweaty skin. Neither is teeth chattering. You want to be comfortable, because you want that smile on your beautiful face to be real, not forced. Your smile and joy and love are your most beautiful "apparel." So, even if you don't pick the right dress, don't let it ruin your wedding day. Think about that sweet guy who is pledging to love you for the rest of your life and be merry.

If you want to know more about how to go about planning a Hawaii or a Maui Wedding, please contact Rev. Ayesha Sandra Lee from Merry Maui Weddings & Vacations, at (808)357-1171. Mahalo!